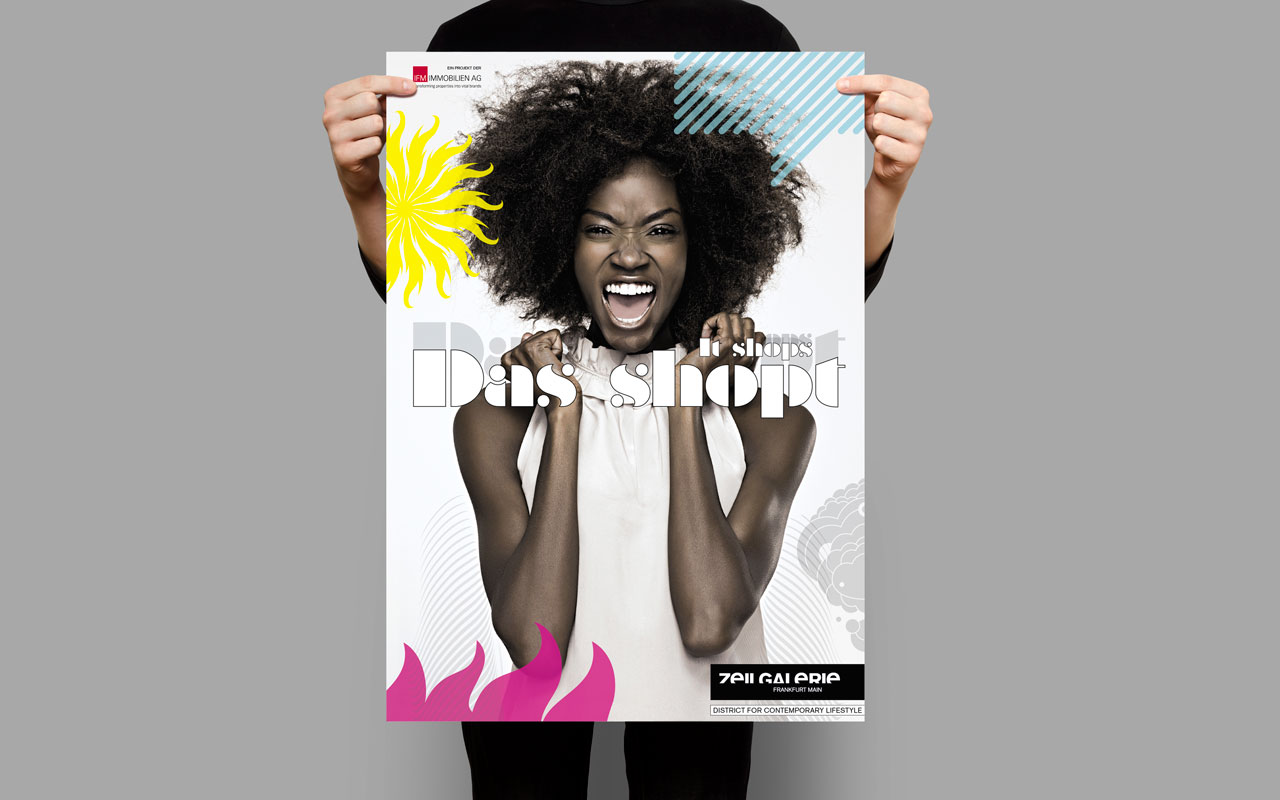 Zeilgalerie
Die Frankfurter Zeilgalerie gehört zu Deutschlands bekanntesten Shopping-Centern. Nach einer umfassenden Revitalisierung während des laufenden Betriebs in den Jahren 2010/11 galt es das Markenimage komplett zu wandeln. Die neue Positionierung "District for contemporary lifestyle" startete mit einem neuen Design, einer neuen Website und etlichen flankierenden Aktionen. Die wohl ungewöhnlichste Aktion war es einen echten Concept Store mit dem Namen Sankthorst innerhalb von drei Monaten ins Leben zu rufen und im September 2011 mit einer großen Opening Party zu eröffnen.
Unsere Leistungen: Logo / Corporate Design / Website / diverse Kommunikationskampagnen / 3 D Branding / PoS-Materialien  / Außenwerbung u. v. m.
Zeilgalerie in Frankfurt is one of the most known shopping malls in Germany / Logo / Corporate Design / Website / Campaigns / 3D Branding / Outdoor Advertising etc.