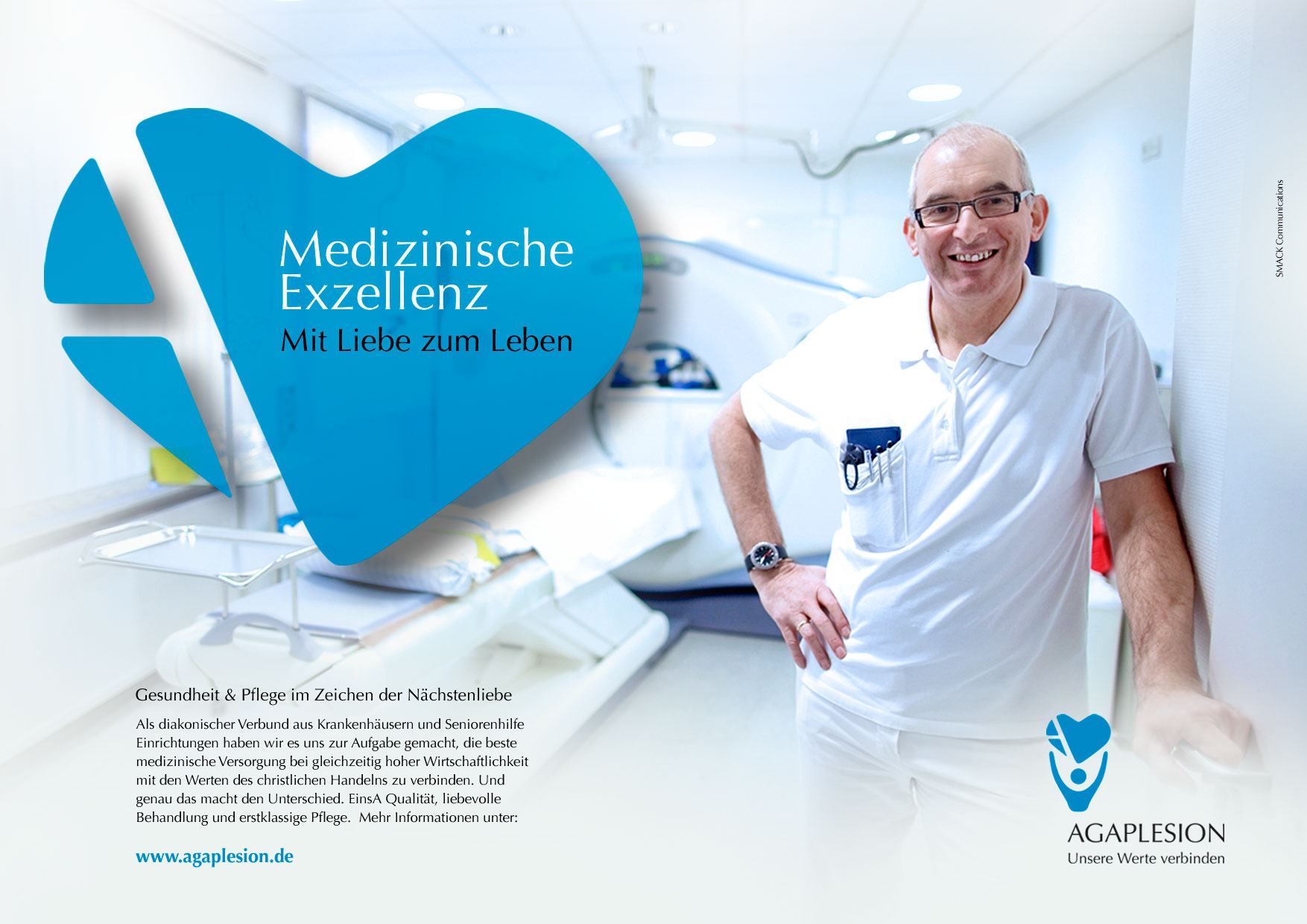 Agaplesion
Fortschrittliche Medizin und exzellente Pflege im Zeichen der Nächstenliebe
AGAPLESION ist ein moderner Gesundheitskonzern, der fortschrittliche Medizin und mit den Werten christlichen Handelns verbindet. AGAPLESION gehört mittlerweile zu den 10 größten Gesundheits- und Pflegedienstleistern in Deutschland, mit mehr als 19.000 Mitarbeitern und über 100 Einrichtungen.
Unsere Leistungen:
Markenstrategie und –architektur, Corporate Design , Logos, Geschäftsausstattungen, Broschüren, Flyer, Anzeigen,  Displays, 3D Branding, Werbemittel  u. v. m.
The AGAPLESION group belongs to the Top 10 of Germanys hospital and nursing companies with over 19.000 employees and more than 100 facilities / Brand Strategy and Architecture / Corporate Design / Logos / Stationary / Brochures / Flyer / Ads / Displays / 3D Brandings / Giveaways etc.