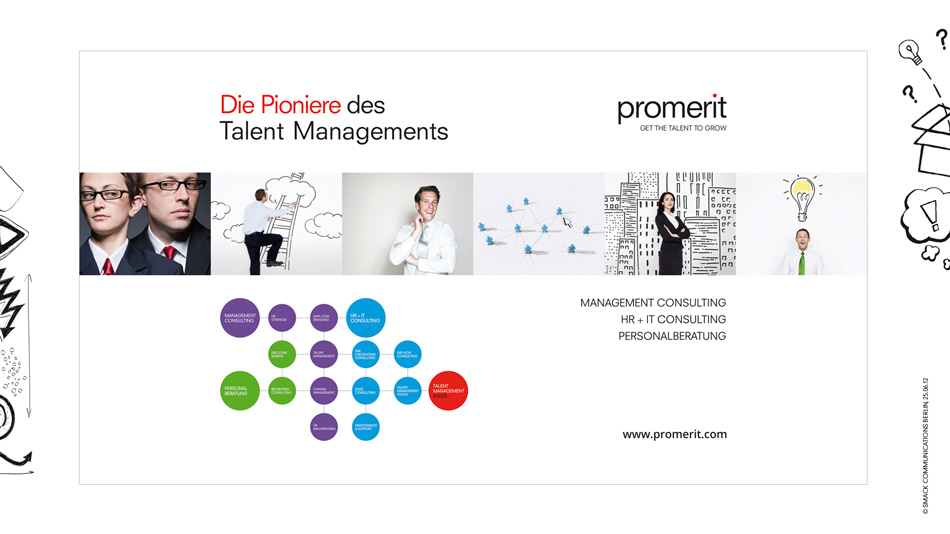 Promerit Group

Dachmarkenkonzept zur Neustrukturierung der Promerit Gruppe, eine der innovativsten HR-Beratungsunternehmen in Europa. Promerit ist Pionier im Bereich integriertes Talent Management und damit zukunftsweisend im zunehmenden Wettbewerb um gesuchte Fachkräfte.
Unsere Leistungen:
Markenarchitektur, Logos, Claim, Corporate Design, Geschäftsausstattung, Präsentionsvorlagen, Broschüren, Datenblätter, Website, Displays, Corporate Images, Anzeigen, Newsletter u. v. m.
Umbrella Brand Concept for the Promerit Group, one of the most innovative HR consulting companies in Europe / Brand Strategie / Logos / Claim / Corporate Design / Stationary / Presentation Templates / Brochures / Datasheets, Website / Displays / Corporate Images / Advertising / Newsletter  etc.